inkanto ribbons for thermal transfer printers
ARMOR-IIMAK can offer a Thermal Transfer ribbon that perfectly meets the needs of each user in terms of resistance, price, legibility, barcode type, print medium (uncoated, coated paper, synthetic, textile, flexible packaging).
The ARMOR-IIMAK ribbon range is the most extensive on the market because it meets 99% of label printing and flexible packaging printing needs. inkanto is an ARMOR-IIMAK brand.
Exclusive services included in this unique brand
inkanto ribbons are guaranteed for life against any manufacturing defect in normal conditions of use and storage.

Online Certificate of Conformity (CoC) and technical contact forms are available from a QR code on each ribbon.

Easy to identify products

Each product family is visually unique: one color per product family reduces ribbon identification errors. The box and ribbon labels highlight the important information about the product.

Each inkanto ribbon is available in individual sample boxes to test in your environment.

Each box contains a cleaning wipe

To clean the print head and maintain the maximum performance of your printer.

Most of your needs available in stock for a same day shipping

inkanto® cleaning features prolong the printhead's life and avoid print problems.

Clean Start® is a built-in ribbon feature that ensures regular printhead cleaning, while the cleaning wipe offered in every box provides a deeper clean.

 
What our partners think about Inkanto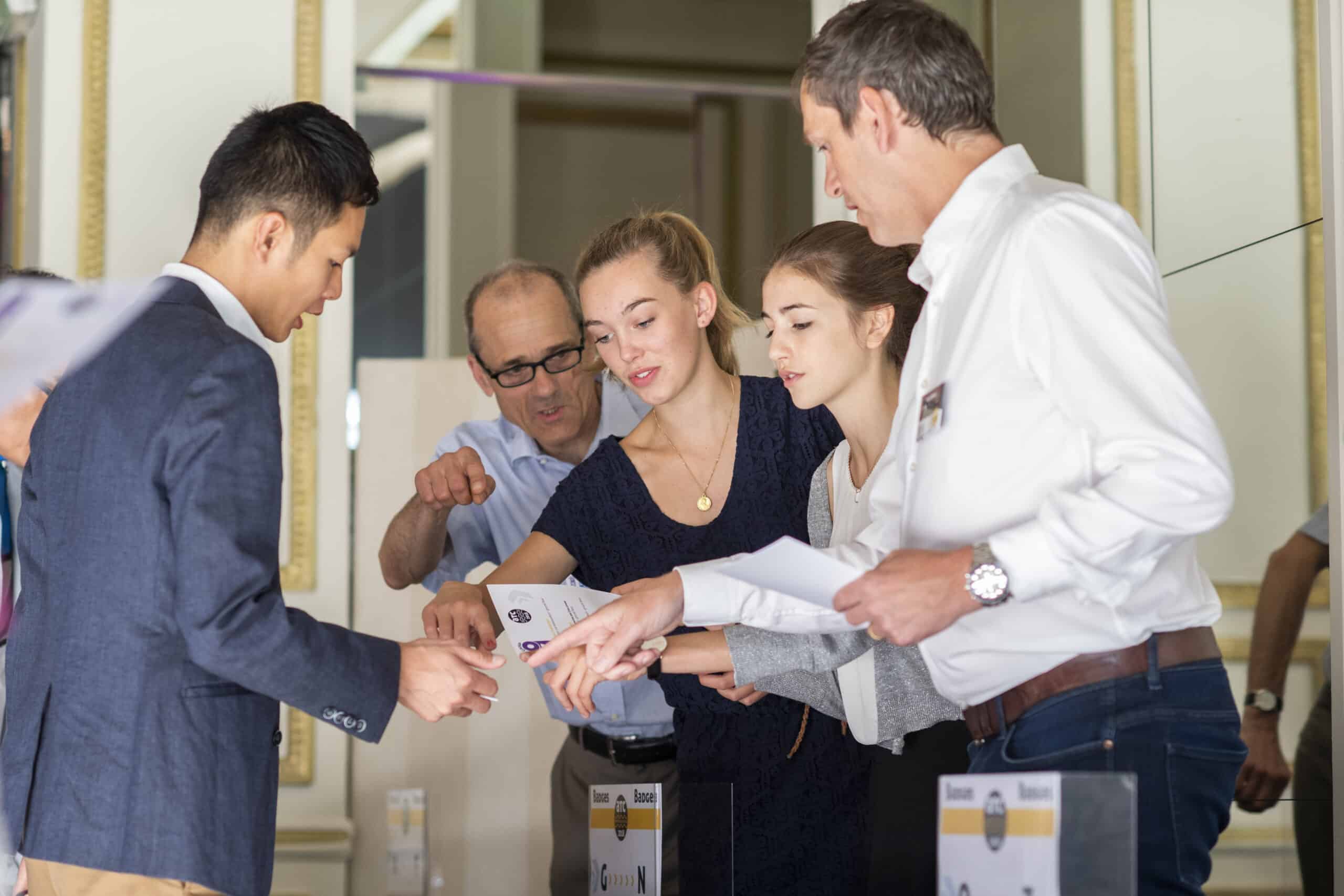 Your dedicated partner
We make everything you need simple, easy, and convenient. So whether you have a question, need to place a new order, or a problem you need help solving, our team has you covered!
As an ARMOR-IIMAK customer, you'll have a dedicated local account manager and customer support specialist that can provide you with customized tailored thermal transfer solutions that fit your business needs and goals and support your growth throughout our partnership.
As an extension to the team, take advantage of our digital support tools, including 24/7 customized partner portal access and convenient live chat for when you need answers right away!
Want to experience these unique inkanto services?
If you are already a distributor of print solutions, please contact one of our representatives
24/7 access to tools & people
The exclusive portal for ARMOR-IIMAK partners contains all the documents and contact options to make product selection and order preparation easier than ever before.
Available Experts
57 sales people and 69 customer service representatives to simplify the day-to-day operations of your ribbon business.